Aluminum Repair Equipment


DHI is proud to offer the following Aluminum Repair Equipment by Pro Spot Quality Welding Systems:


SP-5 | SMART MIG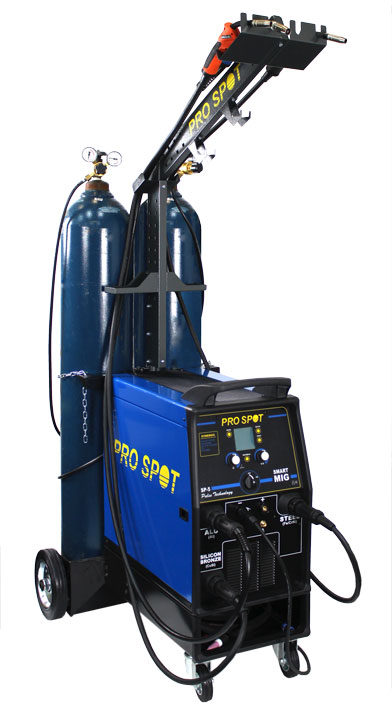 The SP-5 | SMART MIG has three MIG torches that can be set up for three different base metals (Aluminum, Silicon Bronze and Steel). The shielding gas and weld program with the appropriate synergic curve automatically switch when pulling the trigger. The SP-5 is ideal for body shops welding stainless steel, aluminum and zinc coated steel. In synergic mode, the microprocessor controls optimal arc stability and weld quality. The SP-5 also comes equipped for TIG and MMA/stick welding. MIG and TIG welding can be done in continuous or pulse mode. The SP-5 Smart MIG welder has a maximum power output of 200 A.
---
ALUMINUM STATION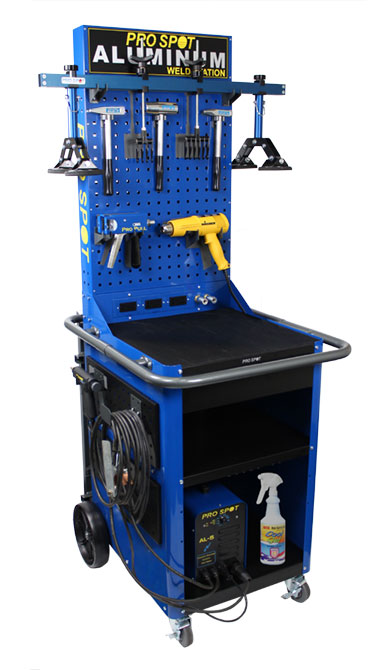 The Aluminum Weld Station system is equipped with a portable welding cart, welder(s), and all accessories necessary for aluminum dent pulling. The Aluminum Weld Station includes a Pro Spot AL-5 Capacitor Discharge Stud Welder, designed for aluminum dent pulling & Welding UHSS panels.
---
PR-5 RIVETER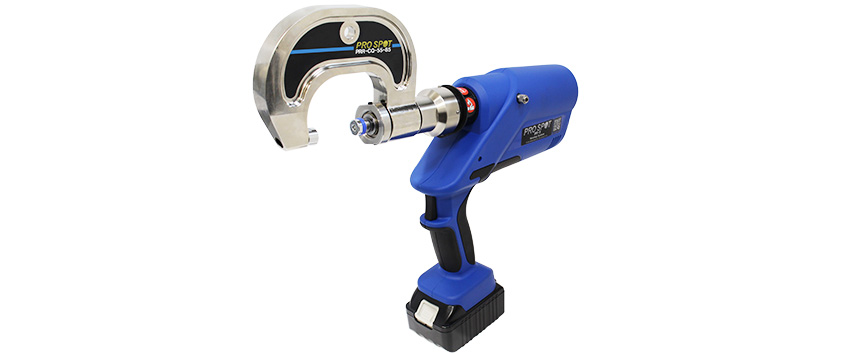 Pro Spot's PR-5 Rivet Gun System applies & removes rivets as a cold joining process on heat sensitive materials, like aluminum. The Riveter comes with a magnetic die kit for applying SPR and solid rivets, removing rivets and flattening. With today's vehicles, and all the different sized rivets used in collision repair, the PR-5 uses magnetic dies to assist in quick rivet changes. The PR-5 Riveter comes with two lithium rechargeable batteries and a charging dock.
---
FUME EXTRACTOR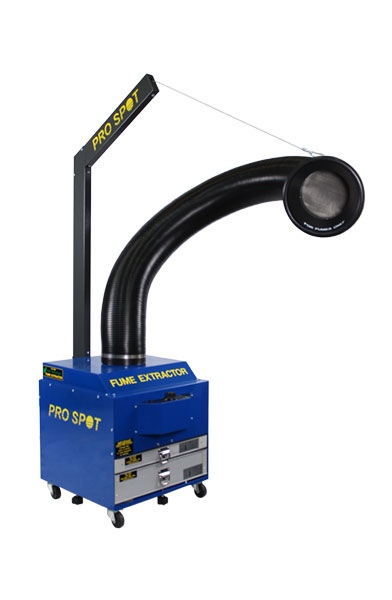 The Pro Spot line of Fume Extractors is designed to remove harmful welding fumes in a variety of applications. Fumes are captured using a 6' Flame Retardant Flexible Hose. The Pro Spot Fume Extractors are extremely portable, quiet, ef?cient and are available in either 110 or 220VAC.
---