Automotive Welding and Repair Systems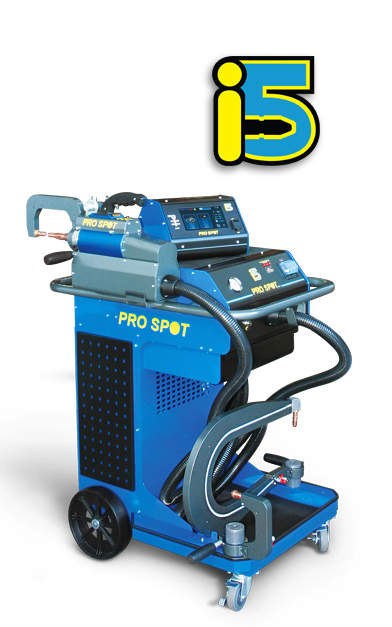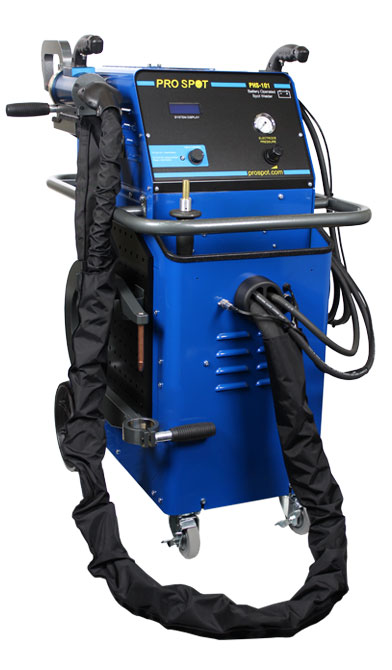 DHI Equipment is proud to offer the following Automotive Welding and Repair Systems by Pro Spot Quality Welding Systems:


Pro Spot Smart Spot Welder i5
Pro Spot International, Inc. has announced the launch of its new i5 SMART spot welder. The i5 features a new medium frequency trans-gun capable of delivering over 13,000A with over 1,000 lbs (450dAN) of squeeze pressure. The i5 is designed to handle all new ultra-high strength steels including Boron, etc. The operator can choose between two different modes AUTO and MANUAL for the two-sided spot welding.
---
Pro Spot i4 Inverter Resistance Spot Welder
The Pro Spot i4 Inverter Resistance Spot Welder is designed to handle the difficult to weld materials such as boron steels and Advanced High Strength Steels (AHSS). These new metals are rapidly becoming the material of choice among car manufacturers. The i4 includes an OEM programmable feature with detailed repair illustrations and customized weld programs.
---
Pro Spot PHS-100 Battery Operated Welder
No 220V or 3-Phase required! Battery operated DC spot welding system. The Hybrid Spot Resistance Spot Welder is a great alternative spot welder where 3 phase power is not available or overloaded. The battery operated welder delivers high amperage DC weld current designed to produce powerful spot welds. No input power is required to operate the welder. The built-in charging system is capable of charging all batteries at the same time - 110V or 220V charging voltage.
---
Aluminum Repair
DHI Equipment is proud to offer aluminum repair equipment
---