Aluminum Repair Equipment


DHI Equipment is proud to offer the following Aluminum Repair Equipment for your industrial or auto body repair shop by Chief Automotive Technologies::


Structural Holding Package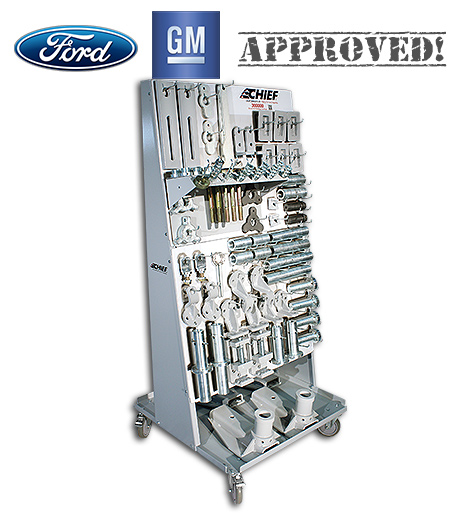 Modern vehicles manufactured with aluminum and other "exotic" materials require an updated approach to collision repair. With these new metals repair procedures are different. Sectioning is recommended as part of the repair procedures for many modern vehicles. In order to do this properly, it is important to hold the vehicle at strategic locations along the body so it does not shift out of place during the repair. The new Chief Structural Holding Package works with a Chief frame rack to provide these additional holding points. The system also can be used when pulling steel frames to distribute pressure evenly. This reduces the risk of inflicting further damage and makes easier to return a vehicle to OEM specifications.
---
Fume Extractor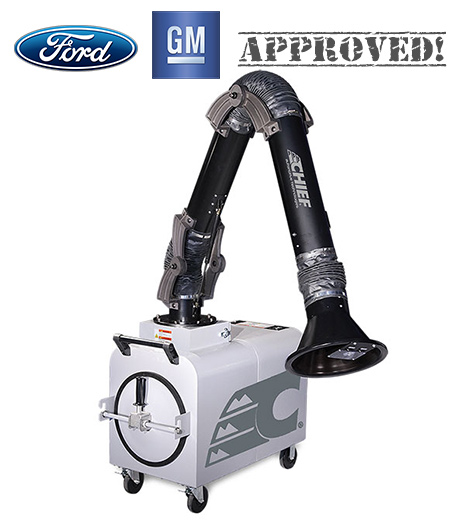 Protecting your workers from occupational hazards is more than just good business practice or housekeeping. Welders, for example, who are in daily contact with workplace operational hazards, must be protected from exposure to contaminants, such as weld-fume particulate, that can lead to serious health concerns and illnesses.
---
Rivet Gun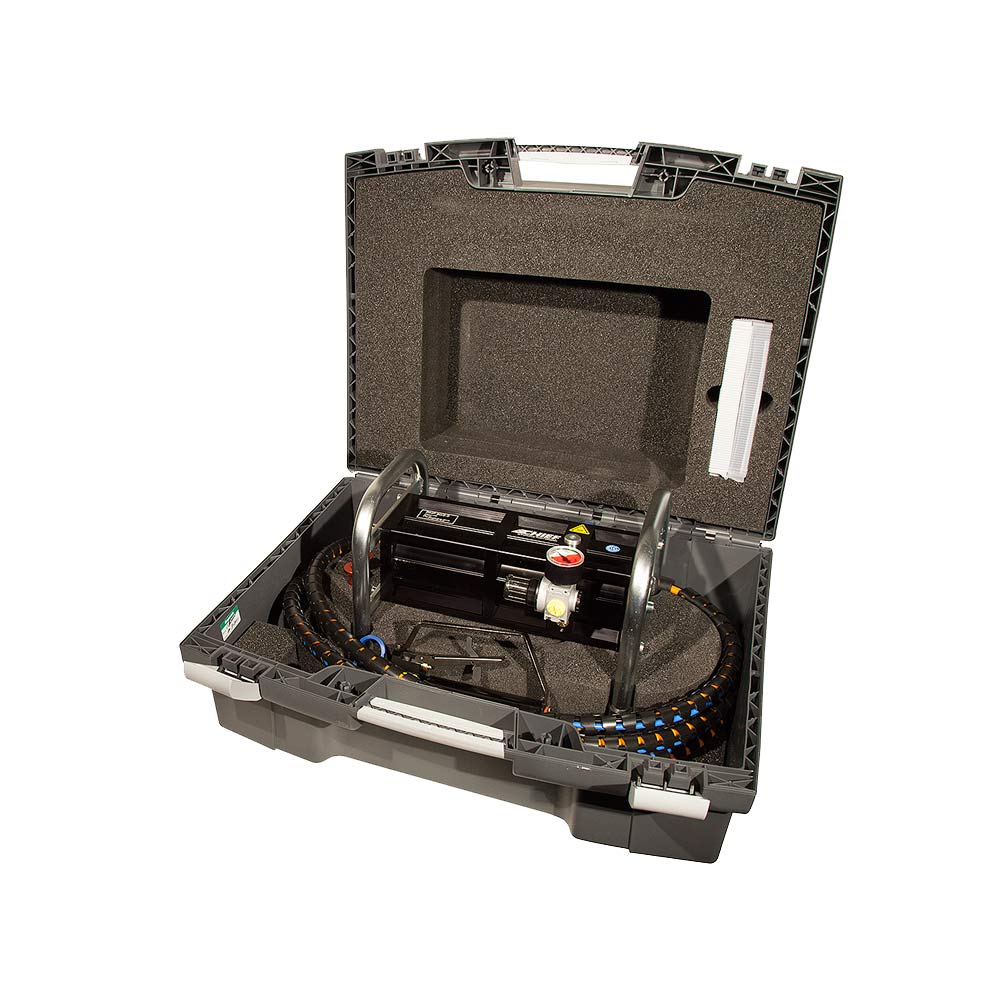 Specifically developed for riveting sheet metal in the autobody repair field, the rivet gun is a pneumatic-hydraulic system for riveting and pressing out self-piercing rivets. The equipment's universal technology enables adaption of various attachments for different application. Easy to use, lightweight and highly efficient - this riveting tool allows your technicians to complete repairs in record time.
---
Dust Extractor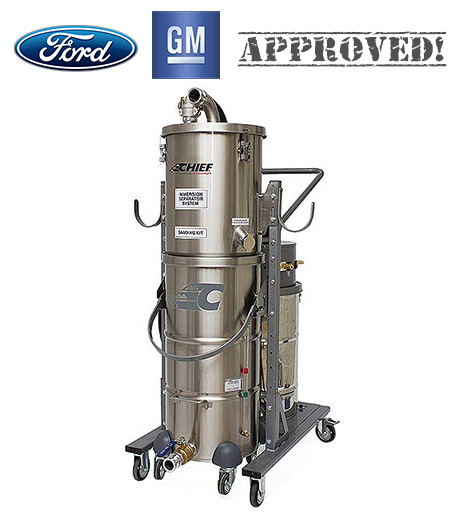 Chief's Dust Extractor System is a CSA certified vacuum with and immersion separator for ordinary locations. This means your shop doesn't need anything special to help filter the areas you make money in, your body repair space. The detachable oil/water tank is easily removable and includes a brass ball valve to empty recovered materials.
---
---
More Products by Chief Automotive Systems